How can we provide the highest quality cleaning services?
Our value system is based on Customer Service. Our mission puts service and people first:
Using knowledge and innovation, we offer a continuous improvement value for money service, while enhancing life for our clients and staff.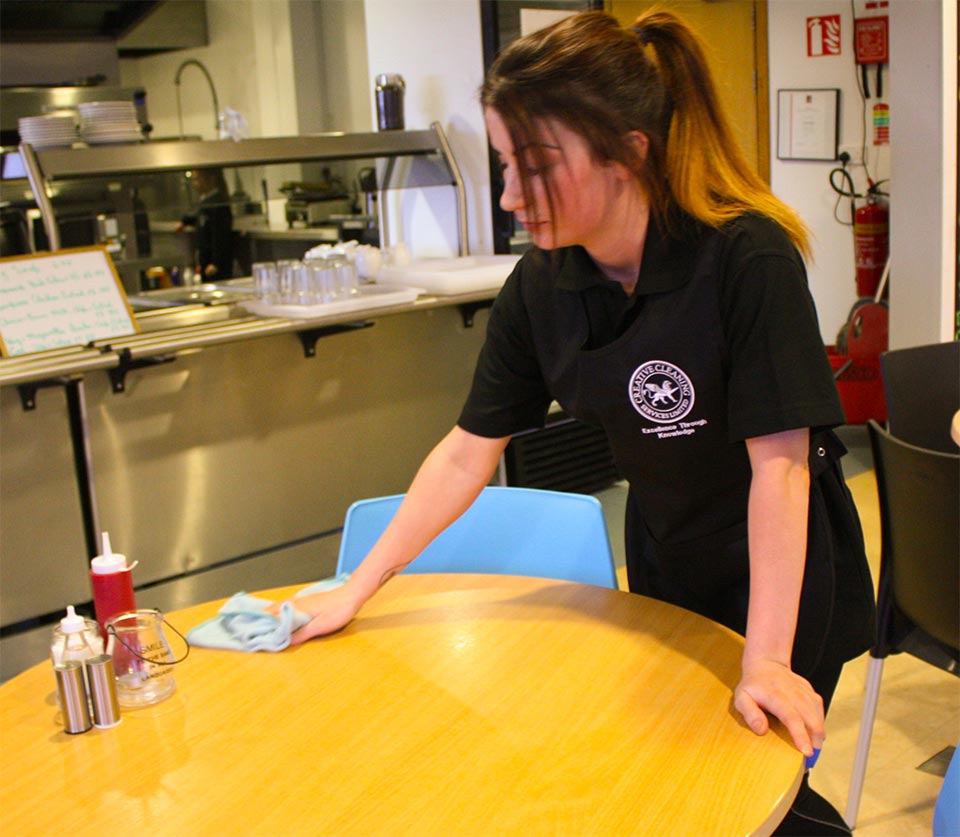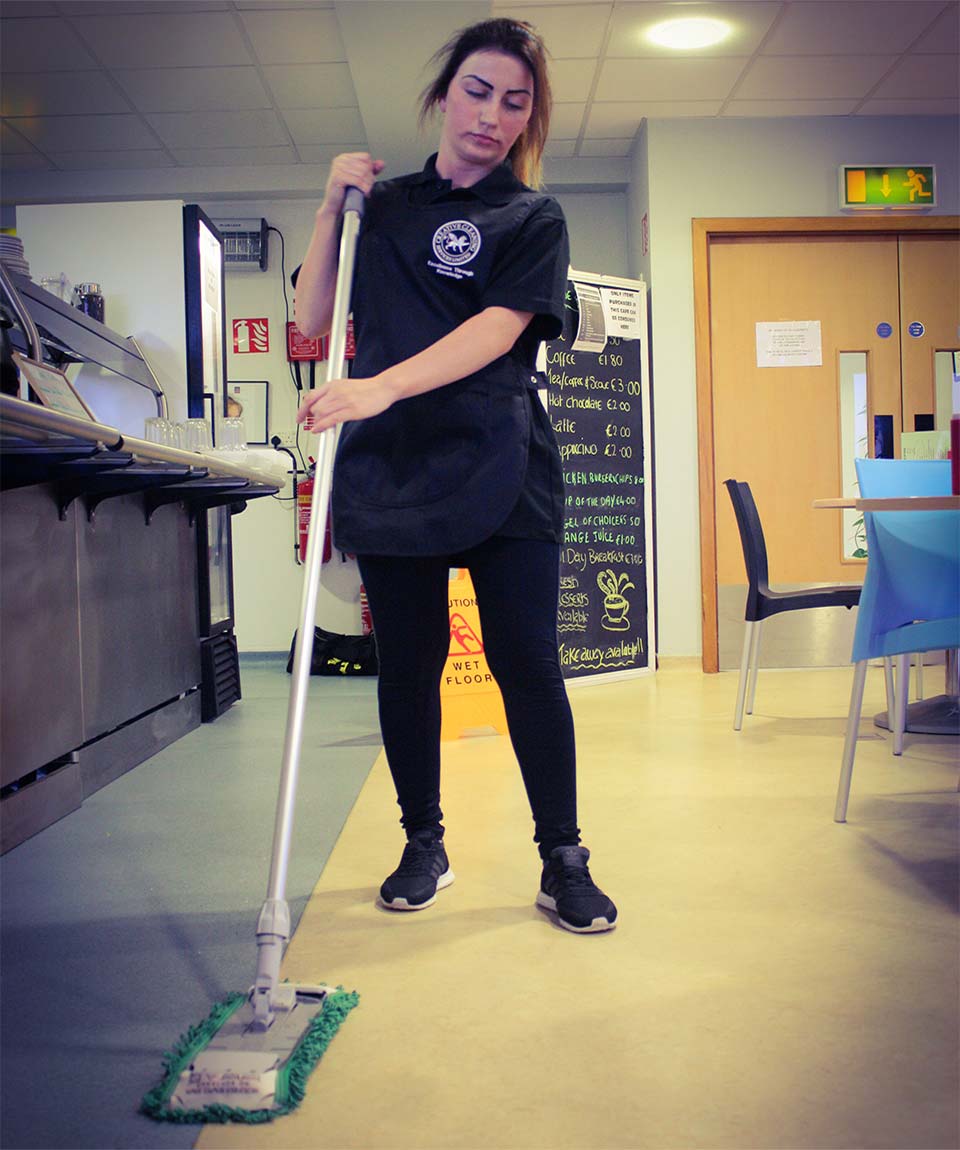 Why Creative Cleaning Services Ltd.?
By working with us, you will benefit from:
A superior cleaning and facility management service company
Combined 35 years of experience within the service industry
Best value for money without compromising quality
Excellent customer care throughout our relationship
High calibre committed team supporting you and your needs
Respect for our staff through highly ethical practices
Creative Cleaning Services Ltd. is a nationwide and progressive new cleaning company based in Mallow, Co. Cork. Our clients benefit from our teams cumulative 35 years knowledge and experience drawn from working in the cleaning industry in Ireland. Our director Ronnie Griffin has more than 25 years in operations and cleaning project management for some of Ireland's most recognised brands.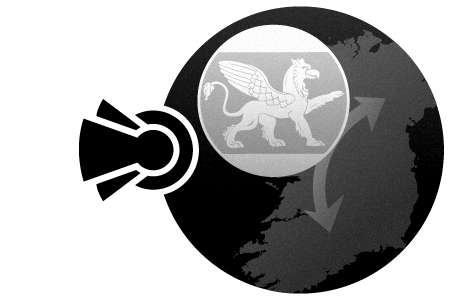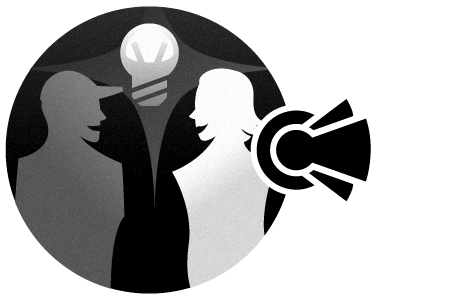 After many years of experiencing how the Industry interacts with clients, we understand that companies in Ireland still value personal and regular contact with their service providers. We identified a need to provide a unique service in the delivery of cleaning and support services.
We felt a bold step was required to infiltrate a very competitive market. Based on this, Creative Cleaning Services Ltd. was born, and builds on improvement and innovation.
We have chosen the Griffin as our logo as it represents clearly our commitment to 'Excellence Through Knowledge'; customer service being at the centre of our business. The Griffin portrays exactly our commitment to integrity and knowledge. We value strength, courage and wisdom, while delivering a combined quality cleaning and facilities service.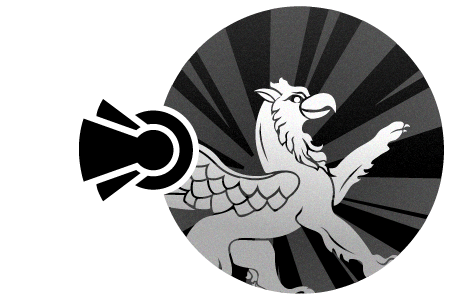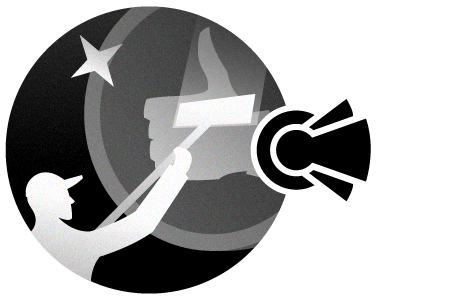 We achieve excellence through relationship building based on trust, understanding client needs, and providing value for money while respecting external market forces experienced by our clients.
Cleaning
We strive to make a difference in the contract cleaning industry. We only work with partners who share our business values, and follow our mission of excellence through knowledge. We know the importance of a high standard of contract management, and delivering a service to the finish. Knowledge is power. With this power, we guarantee the key elements of customer service and personal attention.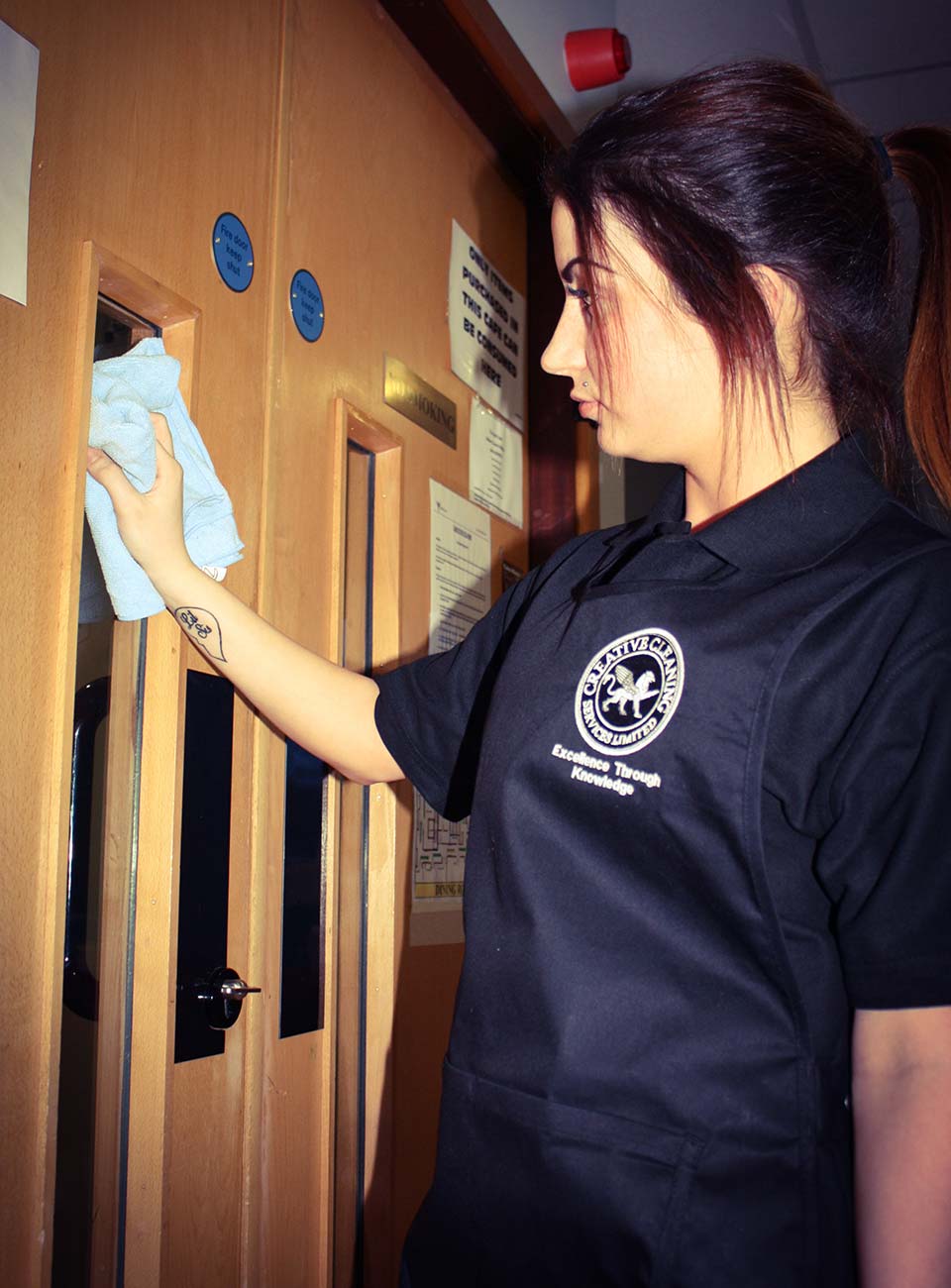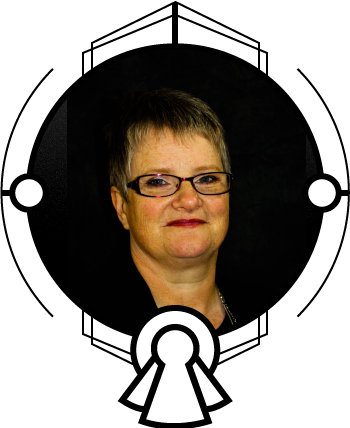 Experience
Ronnie has over 25 years experience in the cleaning industry. Firstly managing her own business, Spic N Span Cleaners, then as Service Manager with OCS, and later as Regional Cleaning Manager with Mitie. A natural leader and excellent communicator, her passion for customer service assures highest quality service for her clients.
Ronnie provides and monitors the training of all employees for the company. She strongly believes investment in people reaps rewards in loyalty and hard work, ensuring the company as a whole delivers excellent service every time. Health & Safety are paramount in this area of work. Providing support and training in personal conduct and team work are also an important aspect of each employee's development within the company.
Achievements
BICs COPC 1-2
BICs assessor
Manual Handling
Merit Award Trainer (OCS Internal)
FETAC (NCVA) Health and Safety
NLP Practitioner (Neuro Linguistic Programming)
Specialist in floor cleaning
Specialist in window cleaning
Aaron griffin
Director of Operations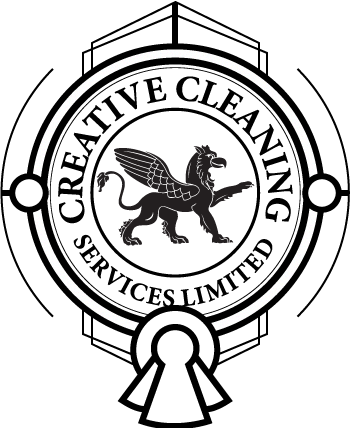 Experience
Aaron joined Creative Cleaning Services on the 27th of March, 2017 as Director of Operations, he has 10 years of experience in the Facility Services industry specialising in industrial, commercial and healthcare. His Role within Creative Cleaning Services is to grow the business in this area and look after the day to day running of operations.
Noreen Hickey
Accounts, Payroll, HR

Karl Hyden
MSc., MA, FCIPD, FIITD
Karl is a Management Consultant with more than 30 years' experience in Human Resources, training, mentoring, coaching and education. He is a Master level Coach and has supported more than 1,000 business leaders from 27 countries.
Karl has an MSc in Human Resource Management, an MA in Performance and an undergraduate degree in Performance, minoring in Interpersonal Communications. He has qualifications in training, coaching, mediation, Mindfulness, and advanced studies in Organisational Transactional Analysis (psychology).
Karl is principal of Hyden & Associates, working in the areas of human resource development, leadership development of family businesses, Mental Toughness development, conflict management, cultivating personal presence, and career/life transition.
He is Director of The Family Business Unit – Ireland and co-founder of the Hyden-Winfield Consultancy specializing in Mental Toughness & Resilience Development and member of the AQR (Mental Toughness) Coaching & Mentoring Team in Ireland.
Karl is a Chartered Fellow of the Chartered Institute of Personnel Development, Fellow of the Irish Institute of Training & Development and a member of the Institute of Directors and the International Coach Federation.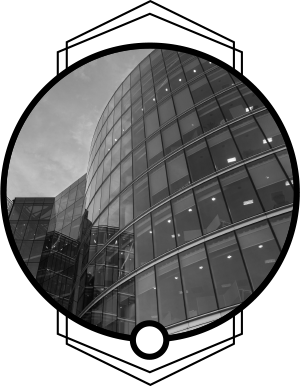 Property maintenance, Electrical, Locksmith, Pest, Feminine Hygiene, Gardening/Landscaping, Salting/Gritting, Access Control / Gate Maintenance, Roofing / Carpentry, Janitorial Services, Drain Cleaning / Septic Tank service, Replacement of windows and doors, Operates 24/7
Corporate Social Responsibility
We are based in the local community and we believe we have an obligation to support our local community. That's why we support Cork Simon Community in their work supporting people to leave homelessness behind them and to become active participants in our community.
Homelessness is one of the single biggest social issues facing our country right now. Men, women and children are suffering – and there's no end in sight to the situation improving anytime soon. People are losing their homes, unable to afford rent or mortgage repayments. Their lives are falling apart and becoming ever more isolated and vulnerable.
Cork Simon Community is often the last hope for many people – the last open door when all others are slammed shut. Home should be a place of safety, warmth, protection and belonging. For people to rebuild their lives after homelessness they need more than a roof over their head. They need a home and the wherewithal to keep it. No less will do.
That's why we work in partnership with Cork Simon – we offer training, work experience and work opportunities to people who have lost everything. Opportunities to have a role in, to belong to, and to be part of our community – and to have a real chance of finding a place to call home.
We're proud of our association with Cork Simon and proud to be able to say that we help people to start hoping and dreaming again, to start rebuilding their lives and put the dark spectre of homelessness behind them.